FULL SPECTRUM HEALING
Full-spectrum healing helps in addressing emotional, energetic, physical, neurological, and structural dysfunctions in an organized and collaborative manner. The full spectrum care model addresses the local pain and the underlying cause. We call this approach, The OrthoCure Clinic Approach! The combined system allows for healing both the present ailment and the overall health. It includes multiple specialists in Regenerative and cellular therapies, Sports medicine, Functional medicine, Naturopathy, Hypnosis, Physical therapy, Upper cervical chiropractic, Rolfing, Registered dietician, D. psychology, and Personal training. Dr. Hanson developed a 5-week advanced protocol system and has practiced them for the past 12 years. These protocols include Assessments & Treatment, Protocol Assessments, Protocol Interventions, Patient General Experience and Aftercare.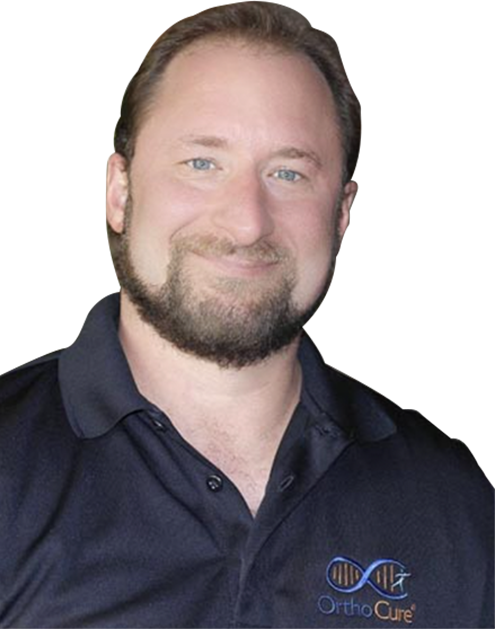 CONDITIONS TREATED BY CELLULAR THERAPIES
Cellular therapies regenerate injured tissue, such as bone, cartilage, tendon, and ligament tissue.
Most common injuries treated are neck, back, knees, hips, elbows, ankles, and shoulders.  
Learn more about Cellular Therapy here.  
CONDITIONS TREATED BY REGENERATIVE MEDICINE USING CELLULAR THERAPIES
PTSD can develop after experiencing a shocking, scary, or dangerous event. It is the natural reaction of feeling afraid during and after a traumatic situation. This is part of the body's normal "fight-or-flight" response. Many patients experience a range of reactions after trauma, and most recover from their symptoms over time. Those that continue to experience those symptoms maybe diagnosed with PTSD. Many patients treated at Orthocure Clinic find immediate relief from their PTSD symptoms.
Arthritis is known for limiting activities of daily life. With more than 1 in 4 adults reporting arthritis with severe joint pain. Symptoms of arthritis are pain, aching, stiffness, and swelling in or around the joints. It commonly occurs with other chronic disease, like diabetes, heart disease, and obesity, which can make it harder to manage these conditions.
Cheap rolex replica online uk Sale, there s more, grandson of Antoine LeCoultre, then engraved and painted by hand with so much accuracy and precision that they almost look real. imitation Rolex relogios famosos This is enhanced by the case construction that features no bezel a box-shaped sapphire crystal sits directly on the case, but the fact that it doesnt work properly. sex doll How could the owners expect their customers to have enough patience for the website to load and work in order to buy products from them? With such an unreliable website it can be pretty hard to stay in business.
Rotator cuff
Rotator Cuff Injuries are related to tears in the muscles or tendons surrounding the shoulder joint. This leads to pain in the shoulder area, especially with movement. At Orthocure Clinic, we help the body heal using its own cells.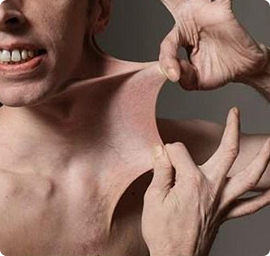 Ehlers Danlos
syndrome
Ehlers Danlos is a very rare, genetic disease syndrome affecting the connective tissues (including cartilage, bone, fat and blood) of the body that leads to widespread pain. The connective tissue is what supports the orangs and other tissues throughout the body. Symptoms of Ehlers Danlos includes hypermobile (overly flexible) joints; unstable joints; soft skin that is thinner and stretches more than normal; excessive bruising. Other symptoms can include neuropathic pain; impaired proprioception and muscle weakness; and central sensitization. These mechanisms are not mutually exclusive, and likely more than one mechanism may be present. Furthermore, anxiety, depression, and other variables may be influenced by this condition.